Congratulations to the City of Huntington Beach, Internatioanl Surf Museum, and to Surfers for successfully paddling out through strong currents and powerful overhead sets. It was all about timing, catching a lull, life guard leadership, paddle endurance, and luck if you were to succeed on first attempt of battling the elements. Gratefully, Life guards maintained safety in a crowded challenging paddle out.
Unlike the May Practice and Prep session, the weather and surf conditions drastically changed. Jet skis and fog replaced the assisting Stand-up paddle boarders and California golden sunshine. Muscling the colored pool noodles on our Practice Circle of Honor Day was a battle but achieved. But on game day and during the process of forming a circle using the pool noodles became inconvenient with the wild currents so noodle tool was tossed. Less is more, especially with uniting by hands 500+ surfers during challenging currents and winds. Success was heard, witnessed, and recorded.
Surfers roar of joy echoed over the water when over 1000 hands were United and Held for the required Guinness World Record surfing paddle out 'Circle of Honor' time requirement and count.
Leadership, muscle, endurance, patience, and cooperation lead to conquering the battle of the paddle and wild currents. Congratulations definitely earned!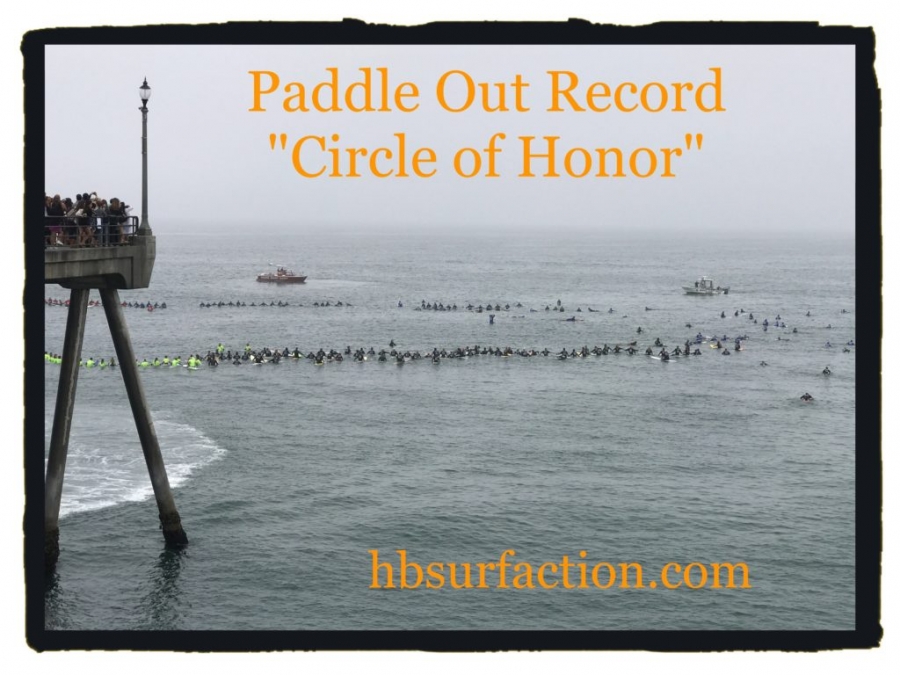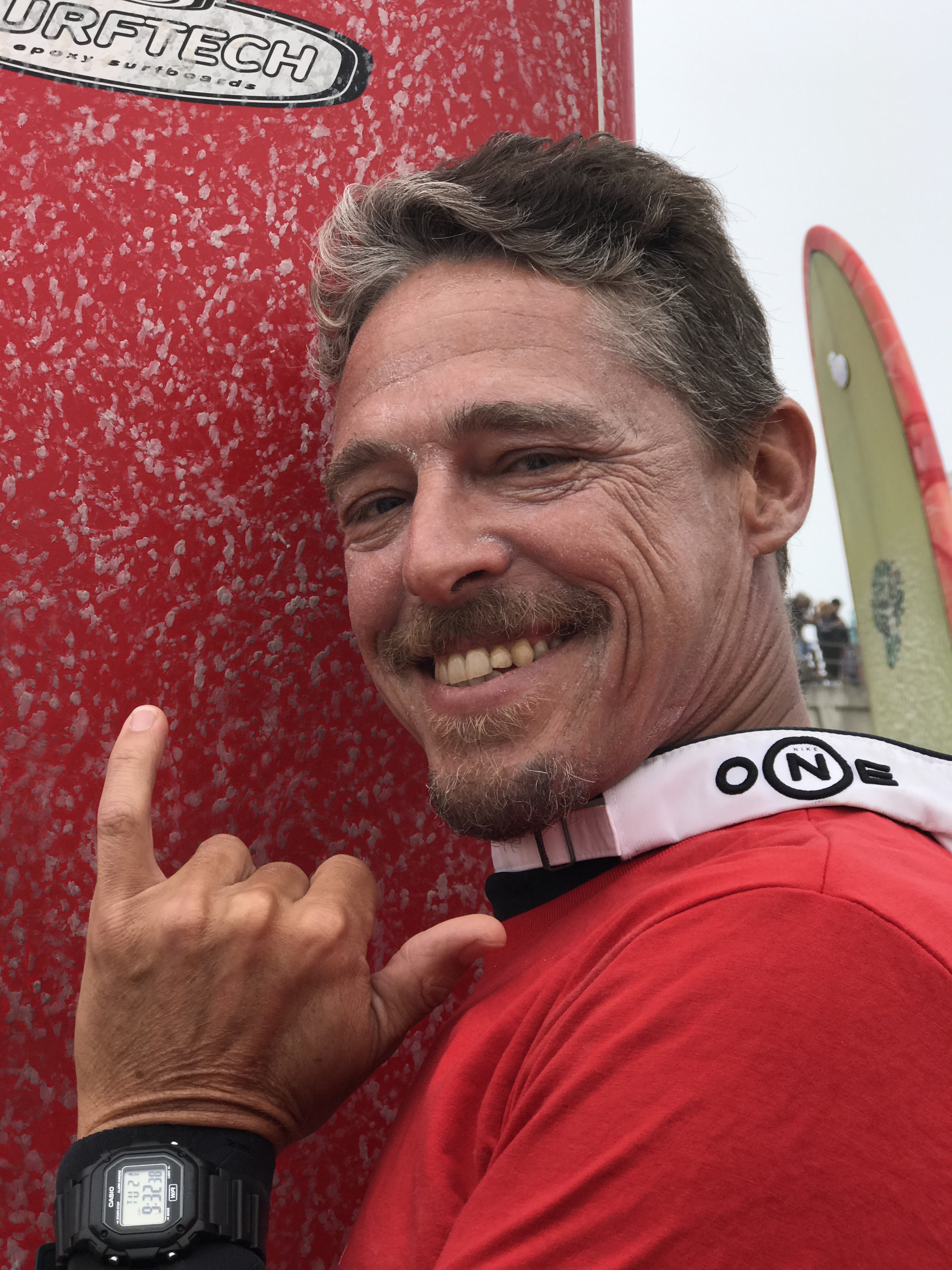 ?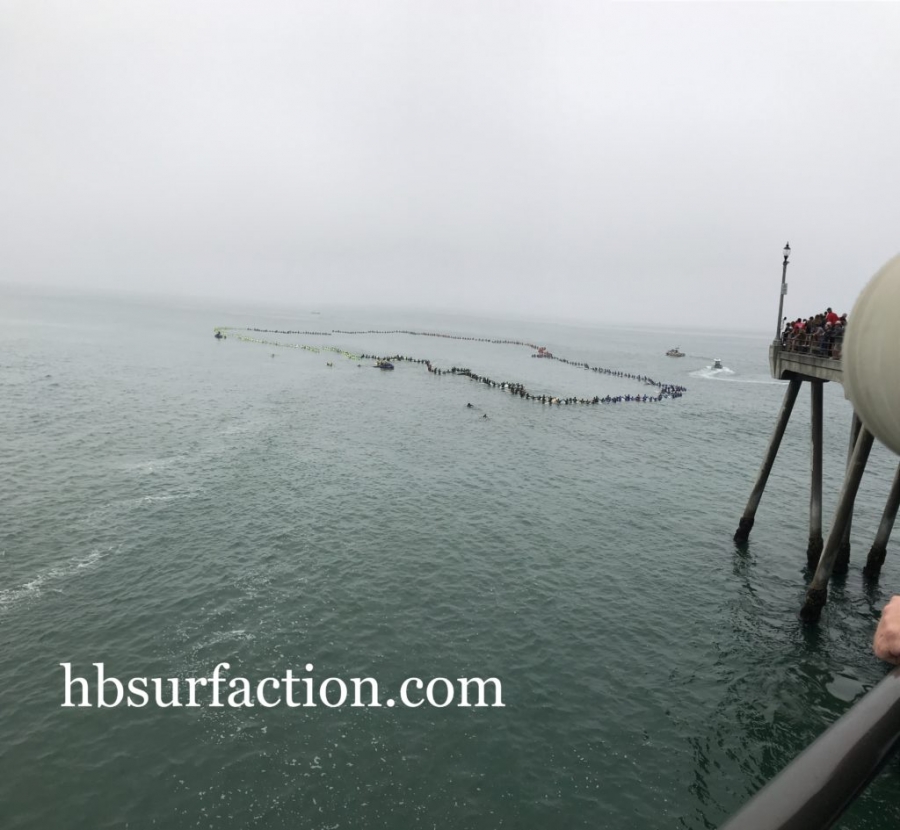 More Photos to be posted over the week