Happy New Year
Windsurfing survives in Orange County. On a super windy day don't be surprised if you catch some loyal windsurfers hitting the wind and waves off Warner and PCH. There was a wind shadow so it was vital to stay upwind and away from the light wind zone.
Witness big air jumps by AJ, Larry and others, and even full loops by a couple of the guys.
I only shot for 40 minutes but caught some action and at least my board was able to catch some air and water time.
Still more photos to be posted but in mean time here are a few more.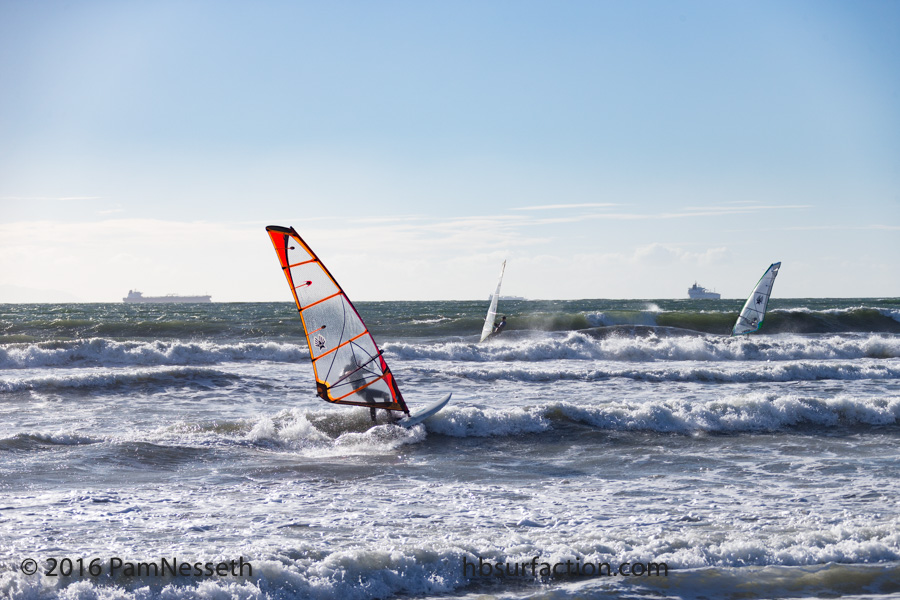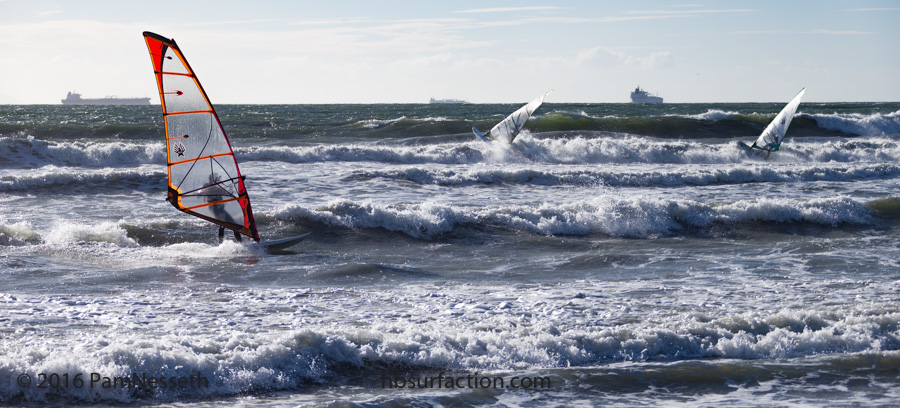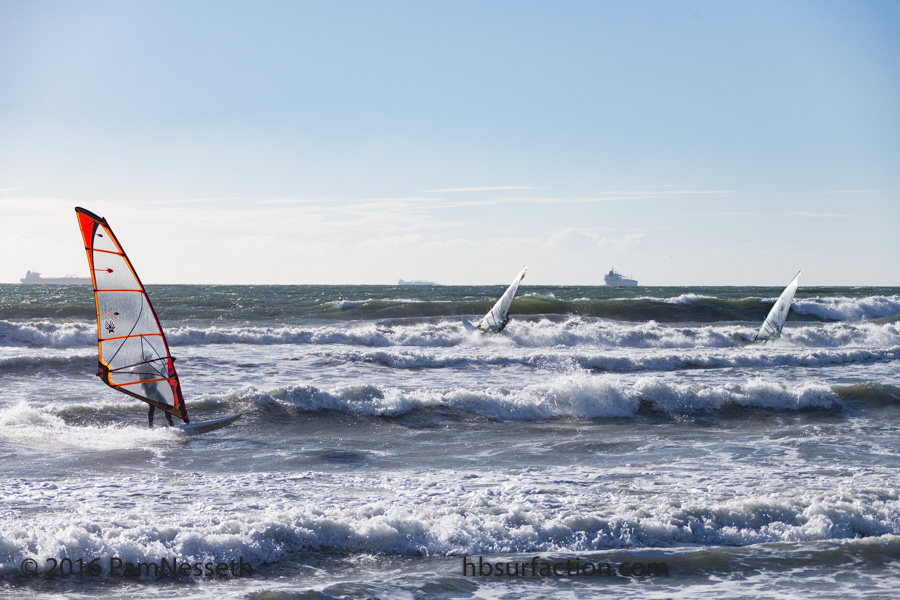 Reference: Karen, AJ,