Friday 29 July,  HSS Corner hosted the 2016 memorable new inductees  into Surfing Hall of Fame Ceremony.
Ryan Turner
Shawn Stussy
Sumo Sato
In addition to their world class surfer talent, Ryan's, Shawn's , and Sumo's artist skills stamped the Main Street Huntington Beach cement today.
Detailed Preparation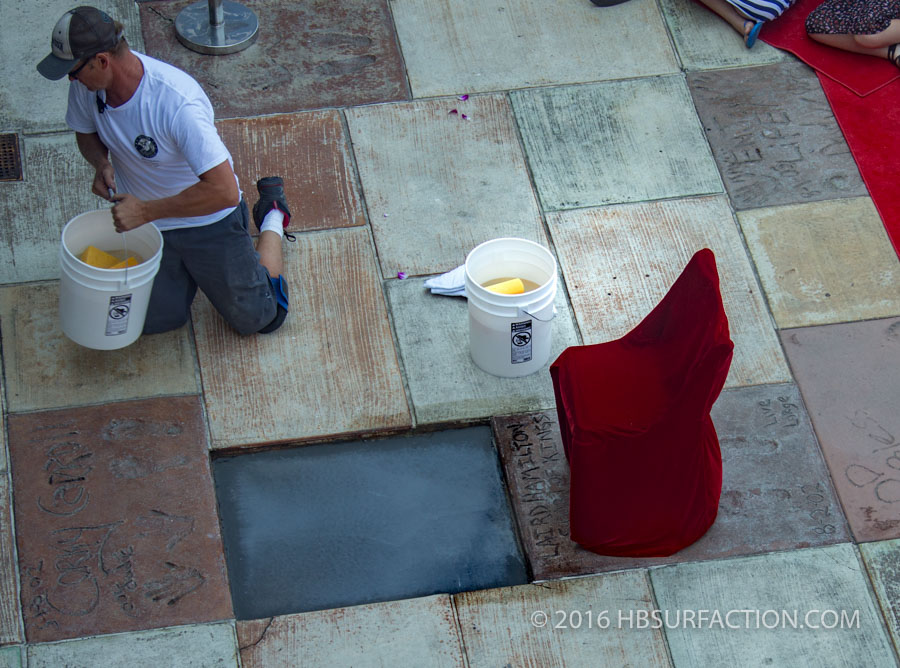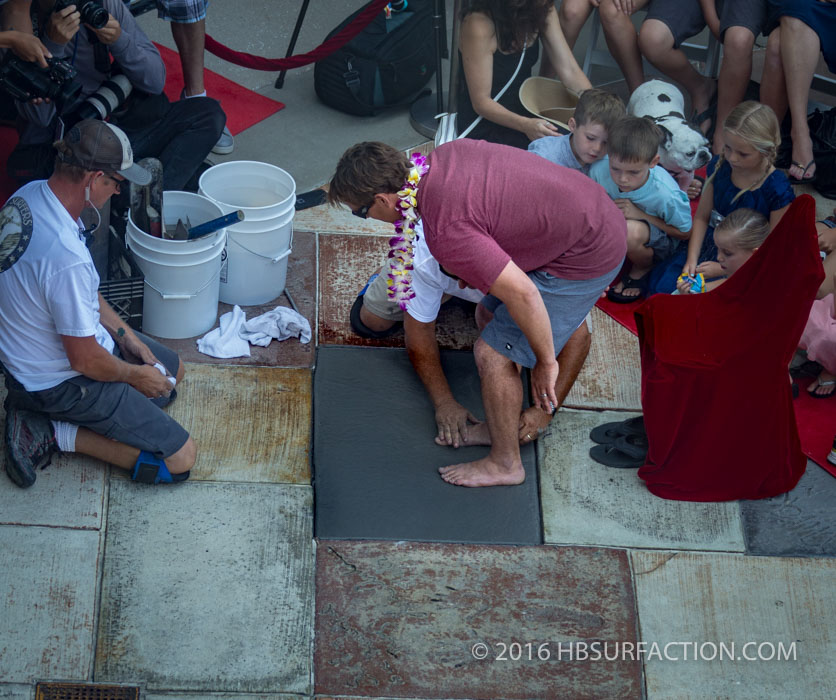 Sumo Sato
Surfer Hall of Fame Founder








Special thanks to Joey and Jim for sharing their elated photos of  their friend Sumo.